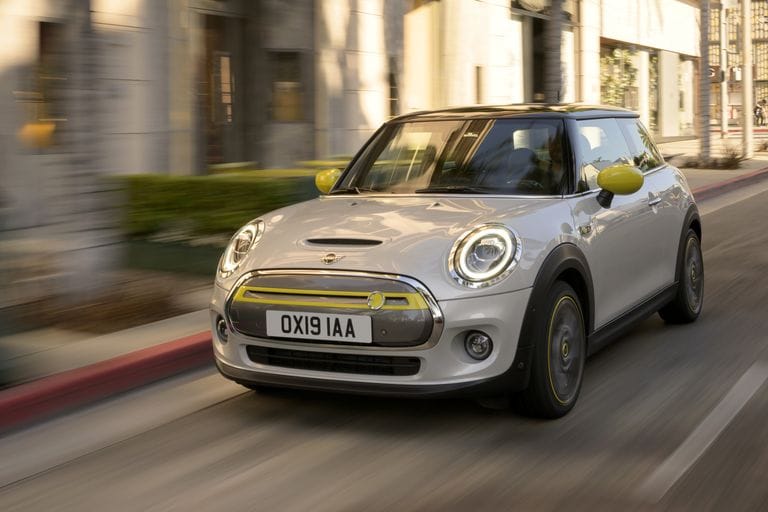 When you come by Fields Buy The Week, you already know that you're getting the best price a short-term MINI lease possible. The only thing that makes our deals better is when we get new vehicles for you to test out. Well for 2020, MINI has something that the environmentally conscious and road rally MINI die-hards can both love at the same time: the 2020 MINI Cooper SE.
While it feels like a match made in heaven, one can't help but wonder why it took so long for a pure electric offering to be offered, but no one's complaining. The electric MINI comes with a snappy 181- horsepower electric motor that develops 200 lb-ft of torque, so you can power through the tight corners and alleyways like you can with any other MINI. It boasts a pretty significant top range of 168 miles for those in Europe, but American features have yet to be announced. DC fast charging is also there as a matter of necessity, delivering up to an 80 percent charge to the vehicle in just 35 minutes.
Because it's a MINI, that means the suspension of this vehicle is designed to be tuned perfectly to its new dimensions and added weight thanks to the battery pack inside of it. However, it's also coming with several driving modes and adjustable regenerative braking settings, so one-pedal steering will be possible, allowing you to keep as much juice in the pack as you can.
Helping get that juice used up is the available 8.8-inch touchscreen which comes included with navigation, dual-zone climate control, and what we're sure will be a wide range of infotainment options.
If you're aching to try the 2020 MINI Cooper SE out for yourself, you won't have to wait long. It's set to go on sale in America early next year, so once it hits our lots, you can head to our Glencoe, IL MINI dealership for a short term car lease on this groundbreaking new MINI. See you soon!